©Copyright LEE TIMING LLC. All rights reserved.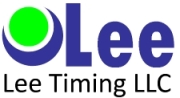 We will keep a handful of races on our (abbreviated) calendar in 2014 and beyond, and will always be available for advice. This sport has been great to us. We look forward to enjoying it together again -- as participants!
Need help finding another timer? Please visit
this page
and click on the logos provided.